World Chilli Alliance Joins the 4th International Chili Expo in Zunyi
date:2019-08-19
views:1489
The 4th International Chili Expo was held in Zunyi (Guizhou Province) from 17th to 18th August 2019.
Let's recap the main episodes of the spicy adventure of World Chilli Alliance during this international expo fully committed at offering some interesting insights about chilli pepper:
Firstly, it is with great pleasure that we proclaim the official appointment of Zunyi City as member of World Chilli Capitals, in recognition of being one of the most important cities in the world to have a strong relationship with chilli pepper and to give a great contribution to the development of the chilli industry in China. The appointment, formally conducted by WCA Executive President and President for Asia Li Dejian and the Science Specialist Gerald Zhang-Schmidt, represents the starting point of the positive relationship between the World Chilli Alliance and the Chinese city of Zunyi.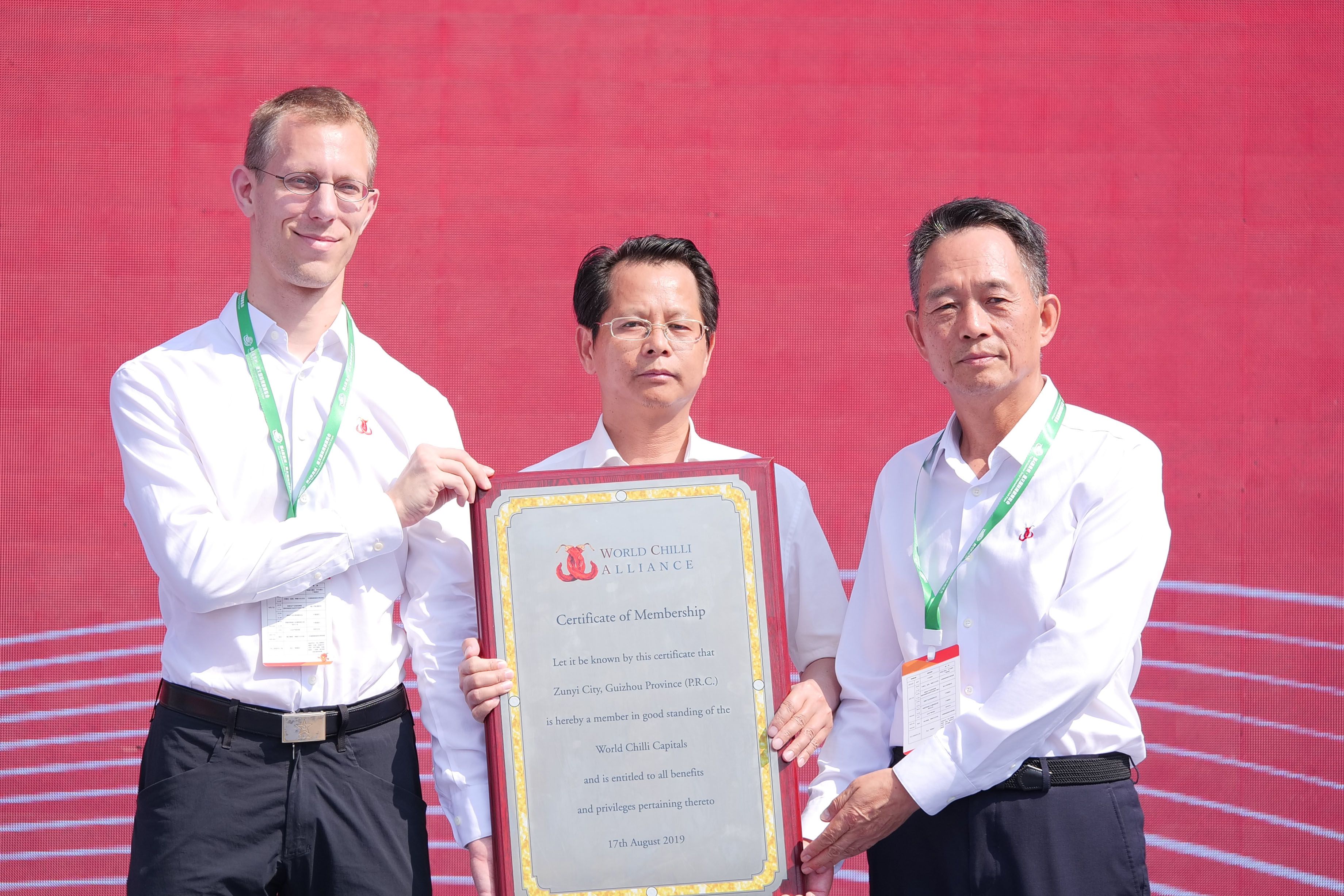 The appointment of Zunyi followed the opening speech of WCA Secretary General Gianluca Luisi who introduced the audience the mission of World Chilli Alliance providing some information about its foundation and mentioning the importance of Zunyi as one of the main city in China as for the production and the culture of chilli. On behalf of World Chilli Alliance, he also expressed the hope that Zunyi and WCA could further strengthen the cooperation and work together in order to foster sustainable solutions for the development of chilli industry in the world.
Important guests also attended the ceremony such as the Deputy Consul General of Italy in Chongqing Davide Castellani and World Chilli Alliance Representative of Chengdu Zhag Jiao.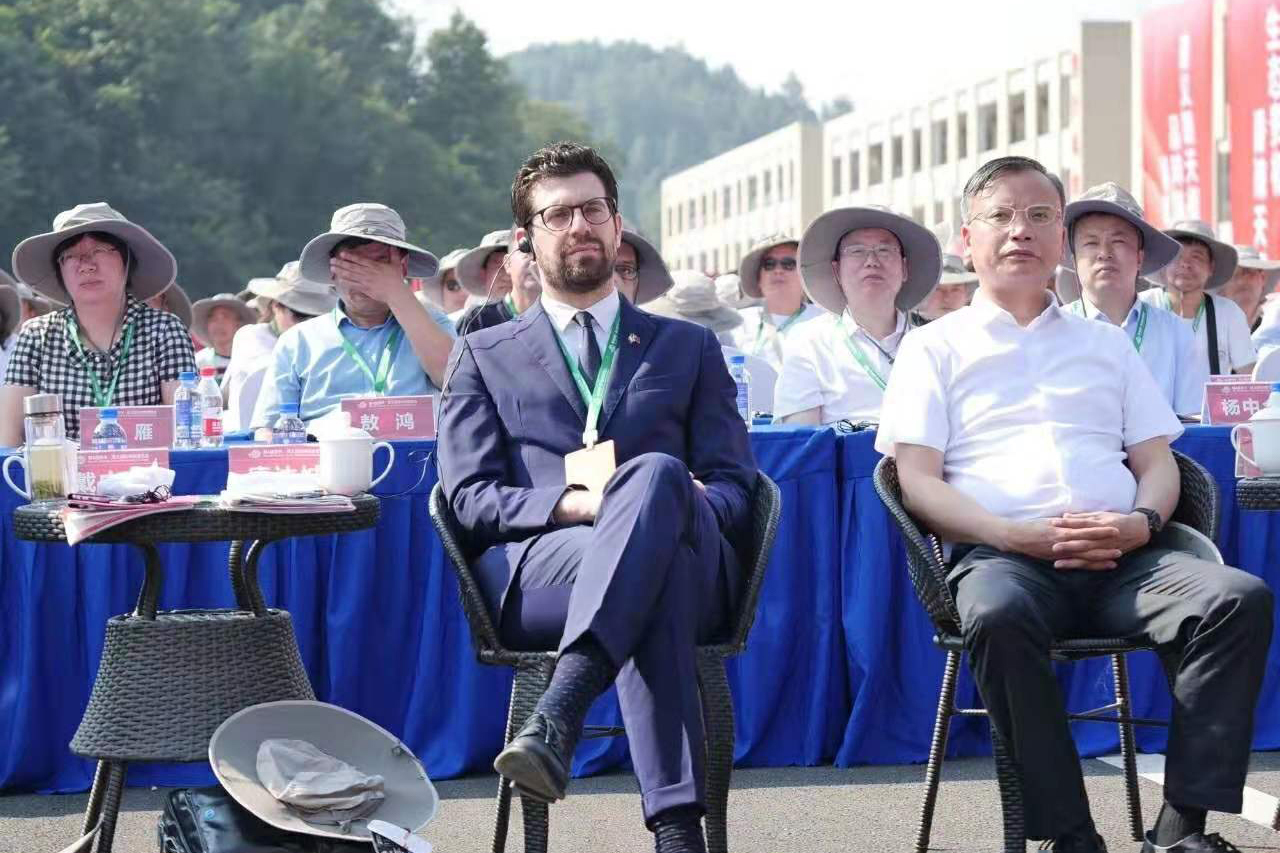 The expo in Zunyi was an opportunity to invite some personalities active in chilli pepper circles in their respective country. Then, WCA was responsible for the organization of the following activities: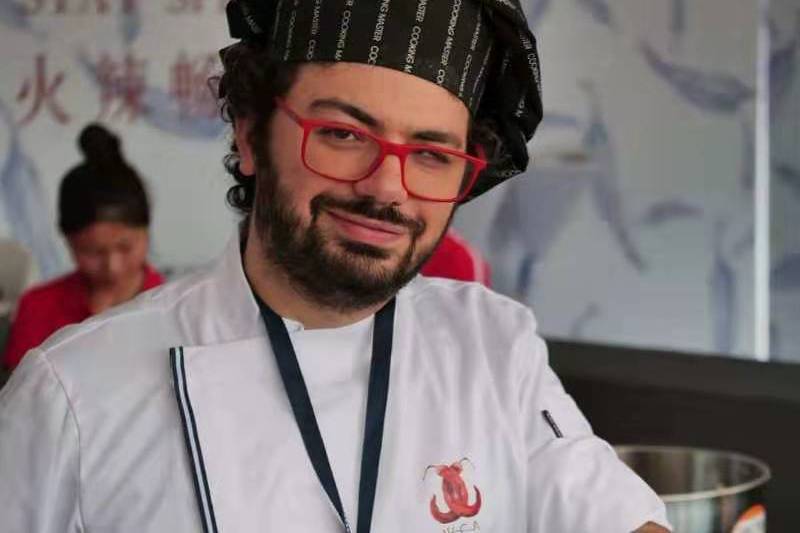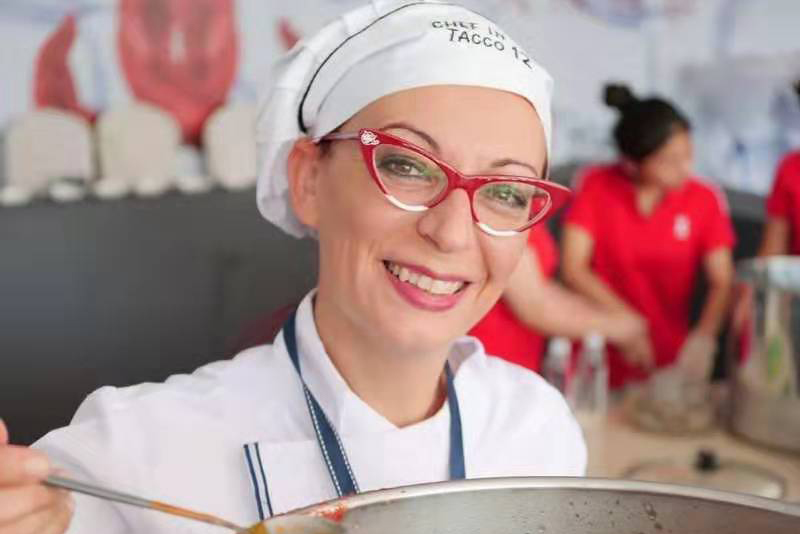 Two Spicy Cooking Shows with the Italian cooks Emanuela Crescenzi and Giuseppe Salvatore Paladino who brought us to discover new interesting food pairings by using chilli pepper with different pungency levels.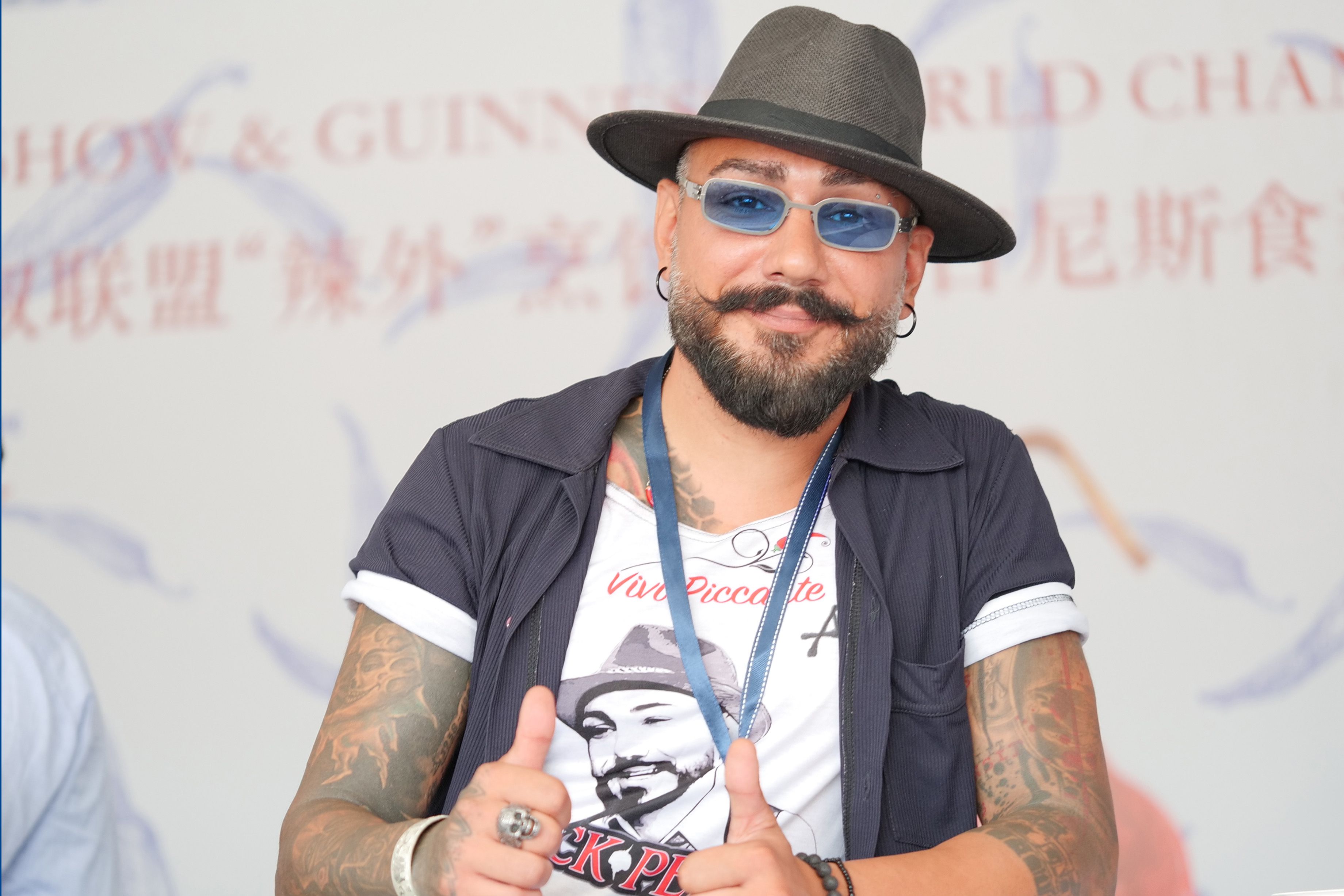 A chilli eating contest with the Guinness World Record Giancarlo Gasparotto, who showed once again his incredible tolerance to the spiciest chilli pepper.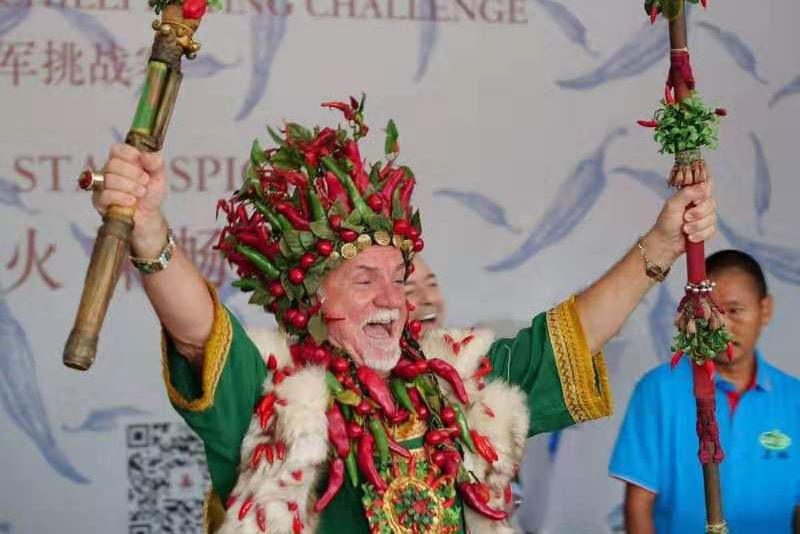 The great performance of the Chilli Pepper King, performed by the actor Gianni Pellegrino, who with irony and liveliness embodied the funny essence of "His Majesty" the Chilli Pepper.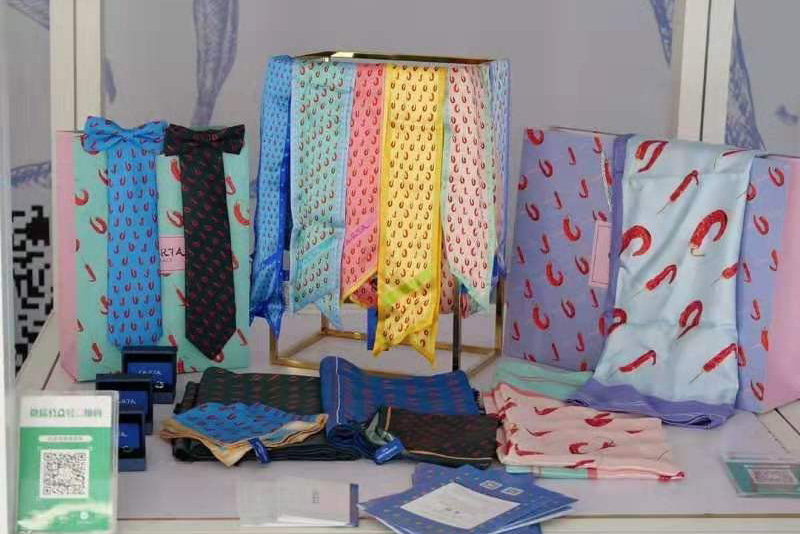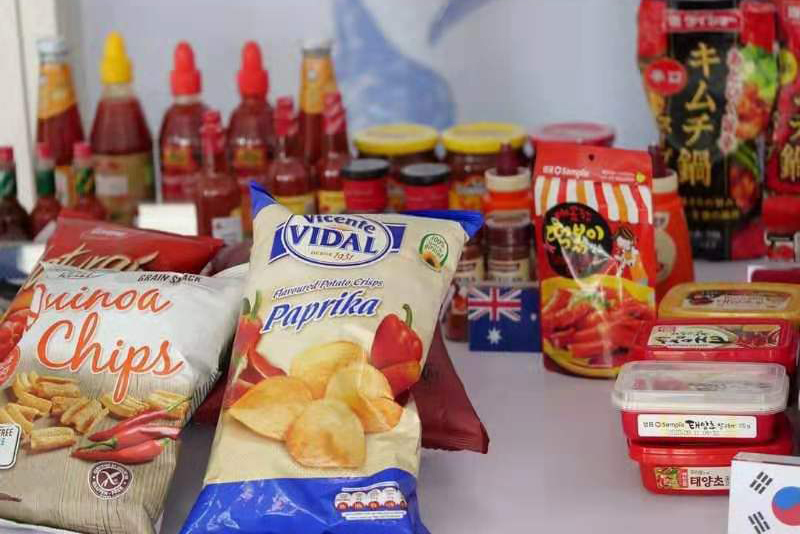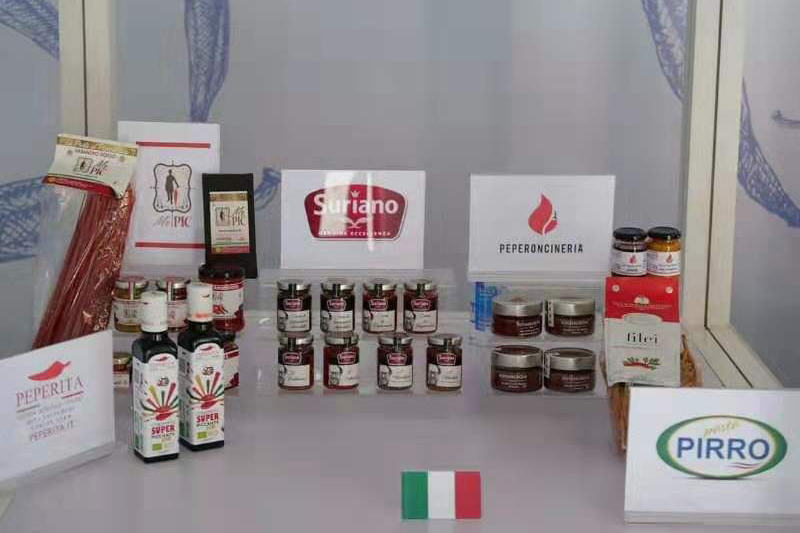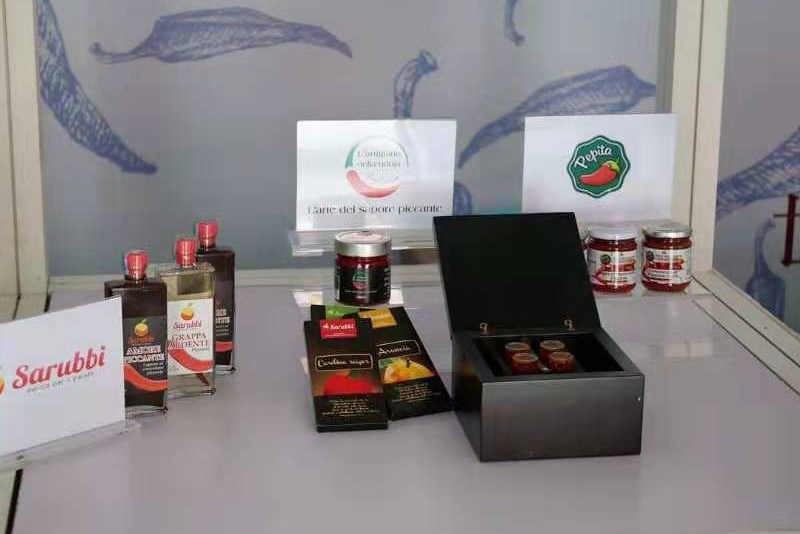 An Exhibition Centre set up to give visibility to important international product brands (listed below in alphabetical order) was established during the two-day expo with the aim of provide promotion of spicy products whose most part of the samples was used for free tastings, getting the feedback of local people: CAPSI, Chin Eat, ChinItaly - Giuseppe Carta, L'artigiano della 'nduja, La Costeña, La Tapatia, Lorenz Snack-World Österreich, MasterFoods, Mr PIC, Pasta Pirro, Peperita, Peperoncineria Paladino SRL, Pepita Srl, Pimenton, Real Thai, Sarubbi, Suriano,Tabasco, Thai Dancer, Vicente Vidal, WANTED.
The Expo in was a chance to tell something more about chilli pepper, to let everyone, enthusiastic and curious, be more aware of what this wonderful spice can offer to the world.