World Chilli Alliance Joins the "2019 International Food Festival of Chengdu Pidu District & the 7thPixian Douban Expo" in Pidu (Sichuan Province)
date:2019-10-21
views:783
From 18th to 20th October, the "2019 International Food Festival of Chengdu Pidu District & the 7th Pixian Douban Expo" was successfully held in Pidu District. The event was sponsored by Chengdu Municipal Bureau of Commerce and People's Government of Pidu District, and organized by the Publicity Department of Pidu District CPC Committee and the Pidu District Bureau of Commerce. The World Chilli Alliance (WCA) was kindly invited as one of the international guests and on the occasion the Science Specialist, Gerald Zhang Schmidt, was purposely requested to attend the event and deliver a speech on behalf of the WCA President for Europe at the "Sichuan Cuisine Global IP Summit and Sichuan Cuisine Industry Development Seminar".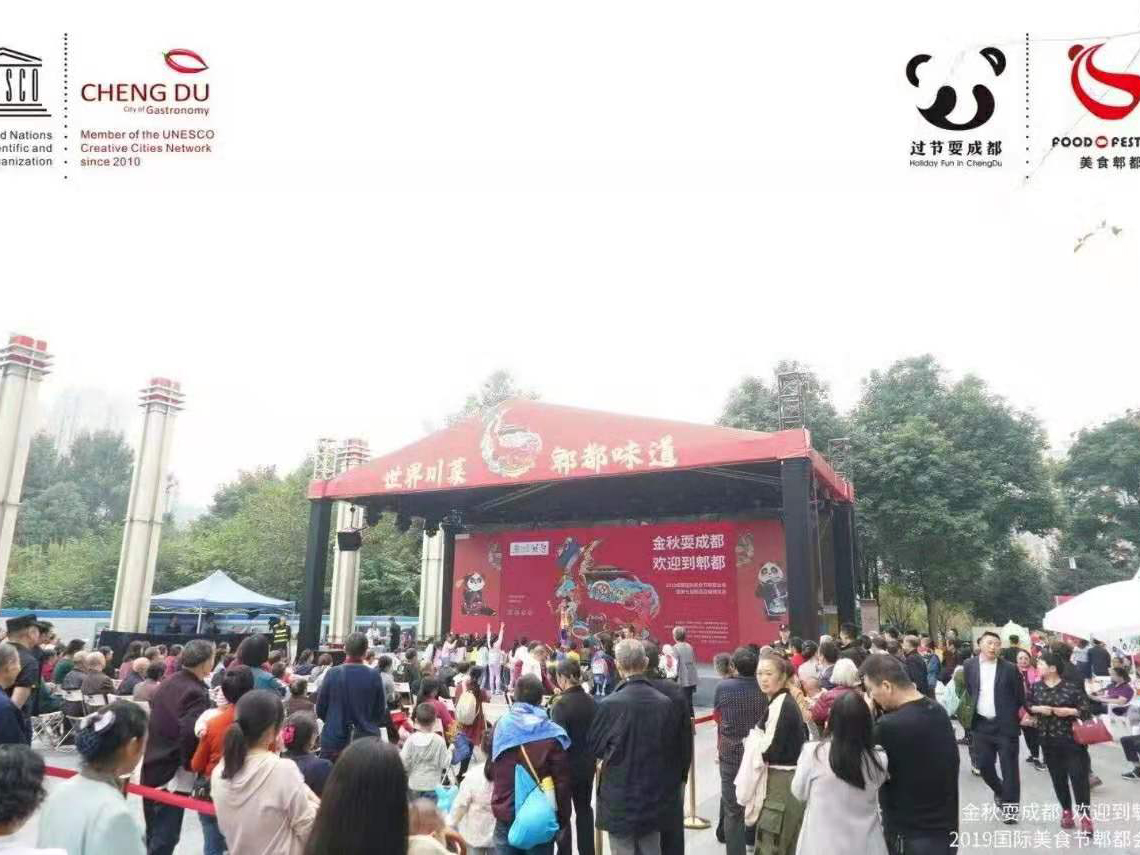 As the only foreign speaker of the Summit, Gerald Zhang Schmidt analyzed the development status and trend of global pepper products to government leaders, company representatives and industry experts attending the event, stating that at the present time chilli pepper based products and the related market in the world are developing and expanding. However, due to different historical and cultural backgrounds in different areas, people living in different regions have different understanding of chilli pepper, and the existence of these differences can reflect the development of the whole market.
Therefore, the World Chilli Alliance (WCA), as an international exchange platform committed to promoting chilli pepper culture, needs more and more people of different countries to join the Alliance in order to improve people's understanding and provide knowledge and new insights about the multifarious world of chilli pepper.
The information about the global situation of chilli based products provided by the World Chilli Alliance attracted the attention of all the attendees making them aware of the infinite possibilities offered by the chilli pepper market development. At the same time, we sincerely hope to let people know more about the current situation of the chilli industry through our designated platform and various forms of communication and sharing.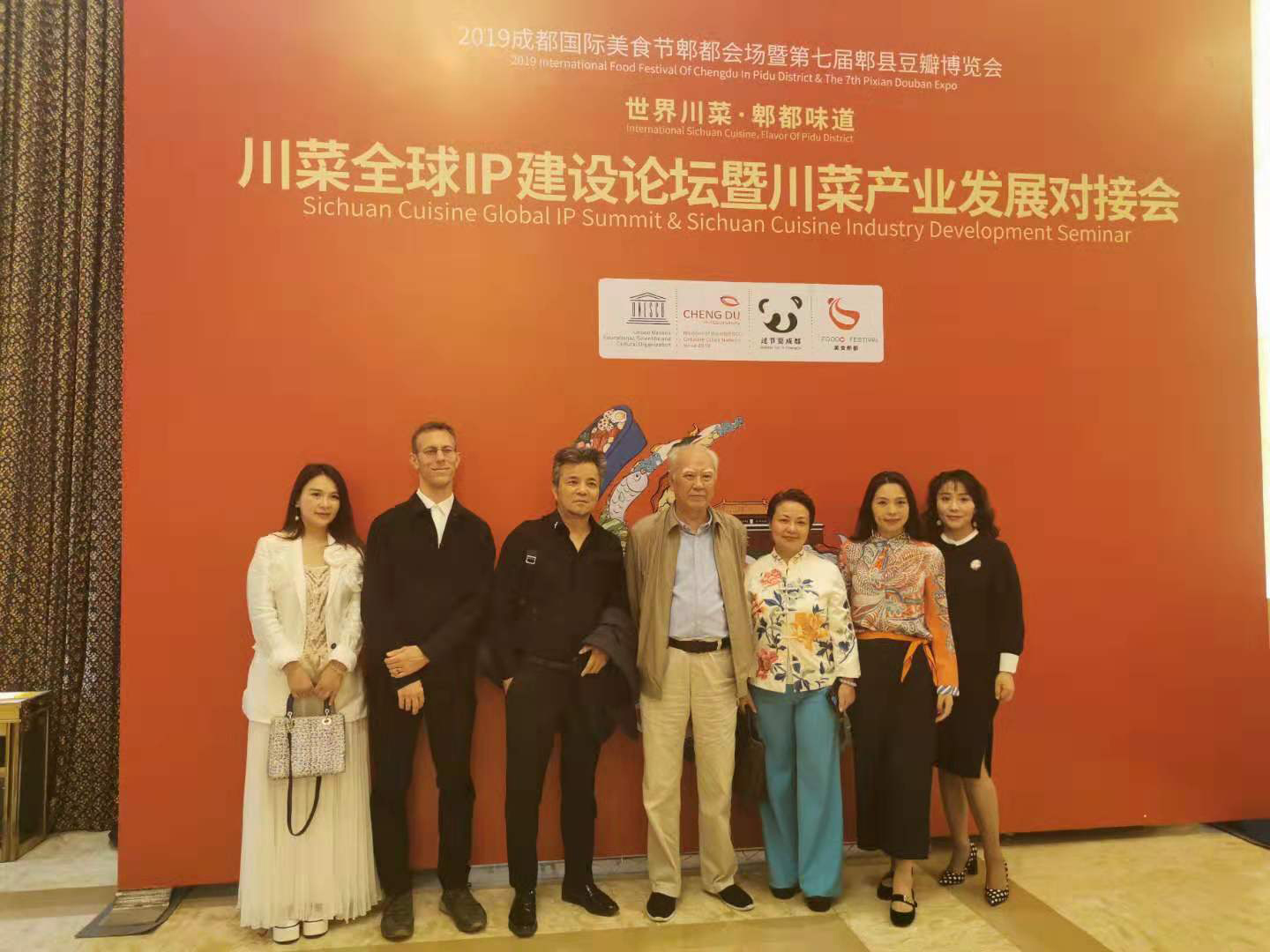 Besides the Summit, World Chilli Alliance was also invited as exhibitor and asked to show creative articles which use chilli pepper as main subject for the creation of artistic products. Therefore, the brand "Carta" designed by the Italian artist Giuseppe Carta, whose fashion products are produced and distributed by ChinItaly, Chinese company based in Chengdu and Silver Member of the World Chilli Alliance, was introduced to the audience.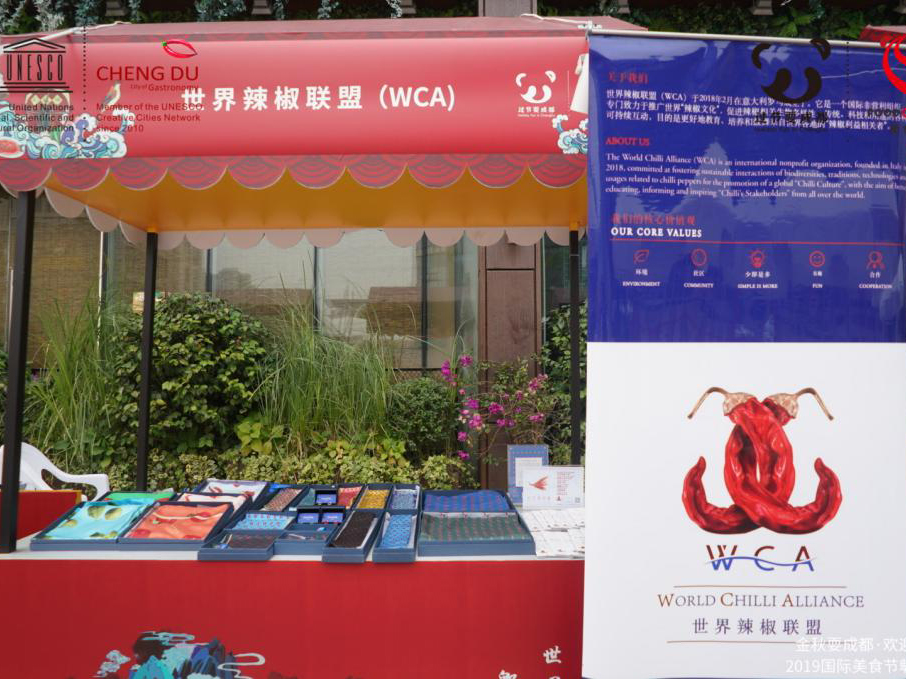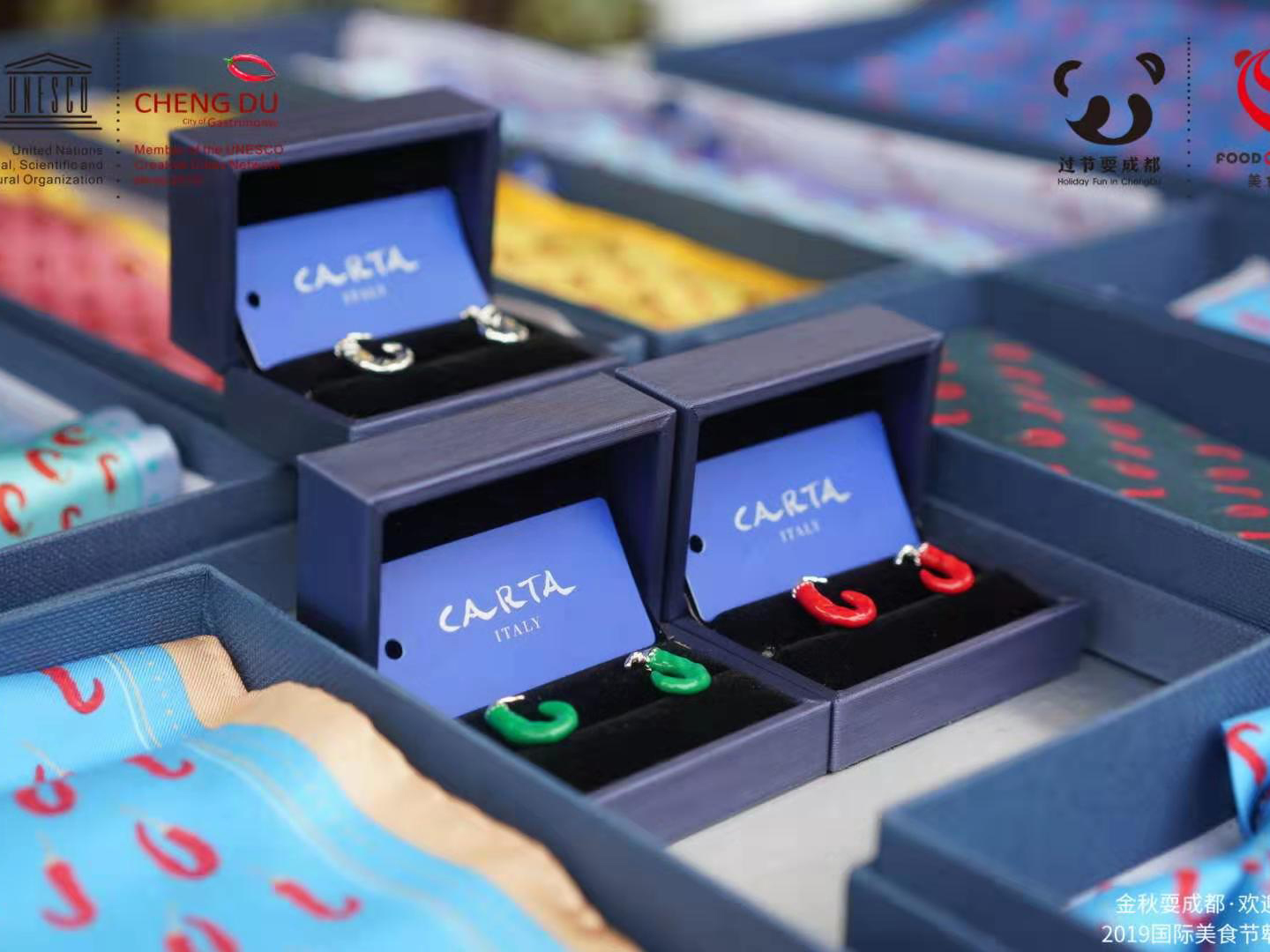 Yet, the visit in Pidu was also an occasion for our team to experience the local characteristics of the production and fermentation process of the "douban", that means "broad bean", main ingredient used for the preparation of the traditional broad bean paste, typical seasoning of Sichuan cuisine. "Pixian Doubaniang" is the version of this paste produced in the area of Pixian in Sichuan, where the event we joined took place, and its name and unique flavour is famous worldwide.